Doing business in a relaxed ambiance
Every entrepreneur deserves a proper work space for their business.  We believe our building would be perfect for this, as it's a three-storied, 1000 square meter office in the center of Aalborg. We offer our residents room and space where they can work towards achieving their goals.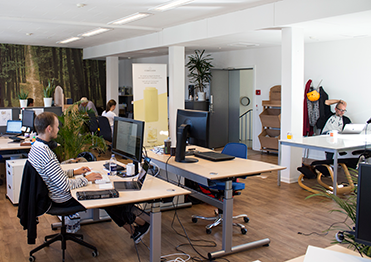 Permanent Office
Need a proper office? Get a permanent office in our building with 24/7 access and your own lock.
Pricing starts at: 4500 DKK/mo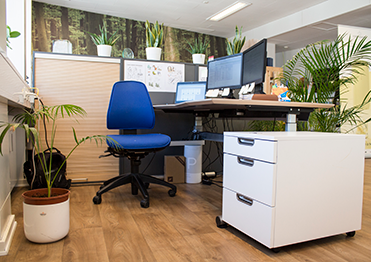 Fixed Desk
Dont need an entire office, but want a fixed spot? Get a fixed desk here in our building, with full access 24/7
Pricing starts at: 2500 DKK/mo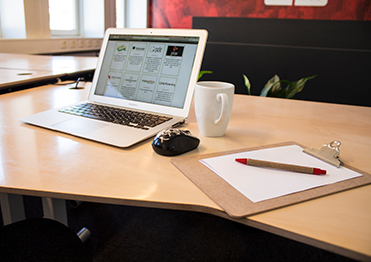 Flex Desk
Get a flex spot here in our office. Access the building in the opening ours and work from one of our available desks.
Pricing starts at: 500 DKK/mo
In addition to the above solutions, we also offer desk space on a daily basis, contact us for more info

Additional Features
We will take care of the rest, while you're growing your business