Our story at StartupWorks
When startupworks started back in 2015, we wanted to create a space for the large pool of promising tech entrepreneurs in Northen Jutland. Our first building was at Aalborghus Slot where we had few startups, but as time passed and the business grew, more tech companies joined our cause. That is when our dream of just creating a space became more than that; we had now created a community for startups.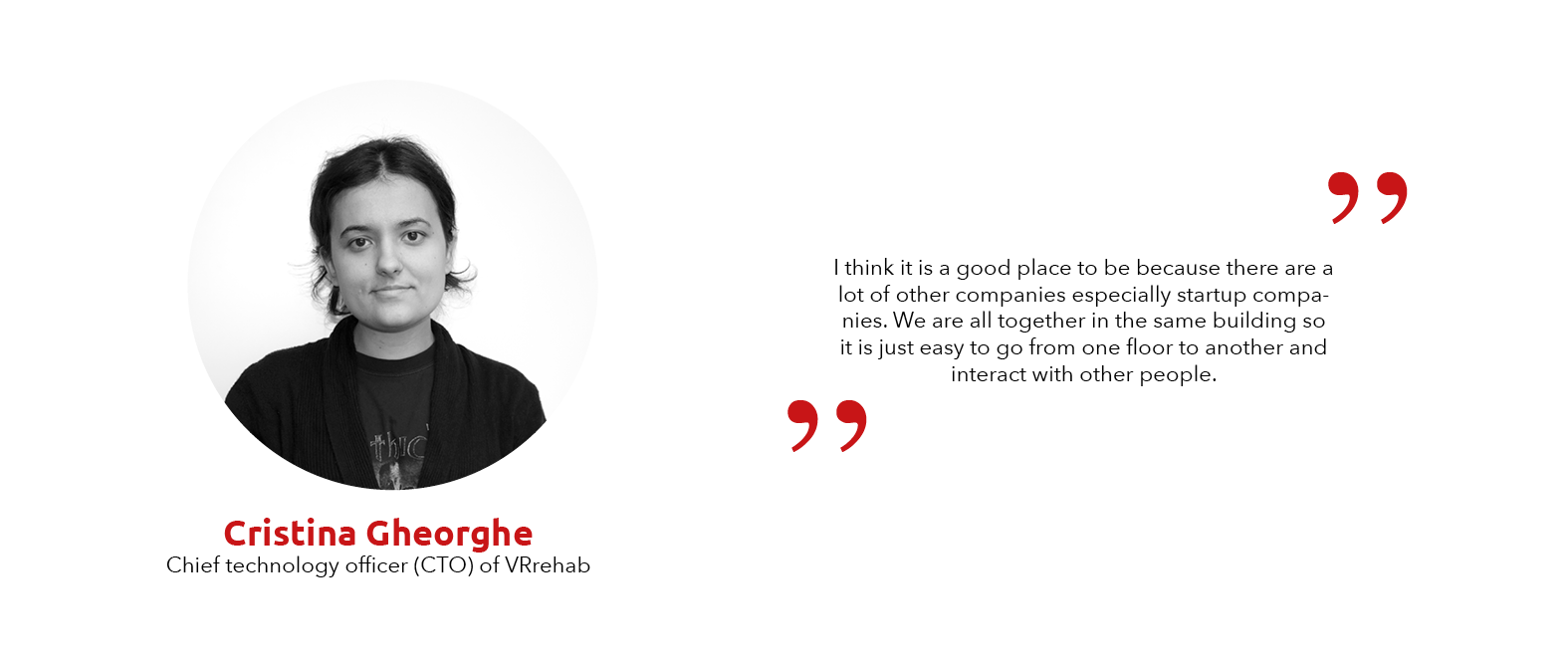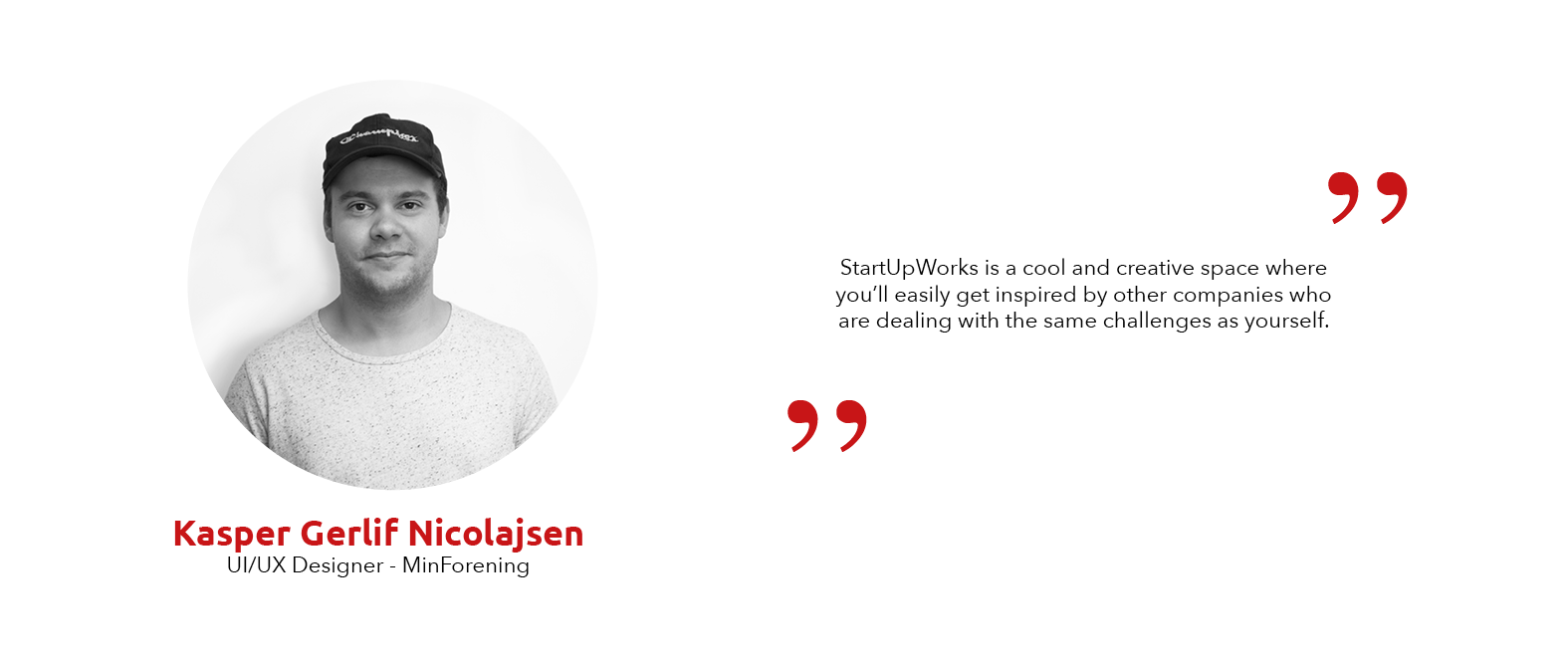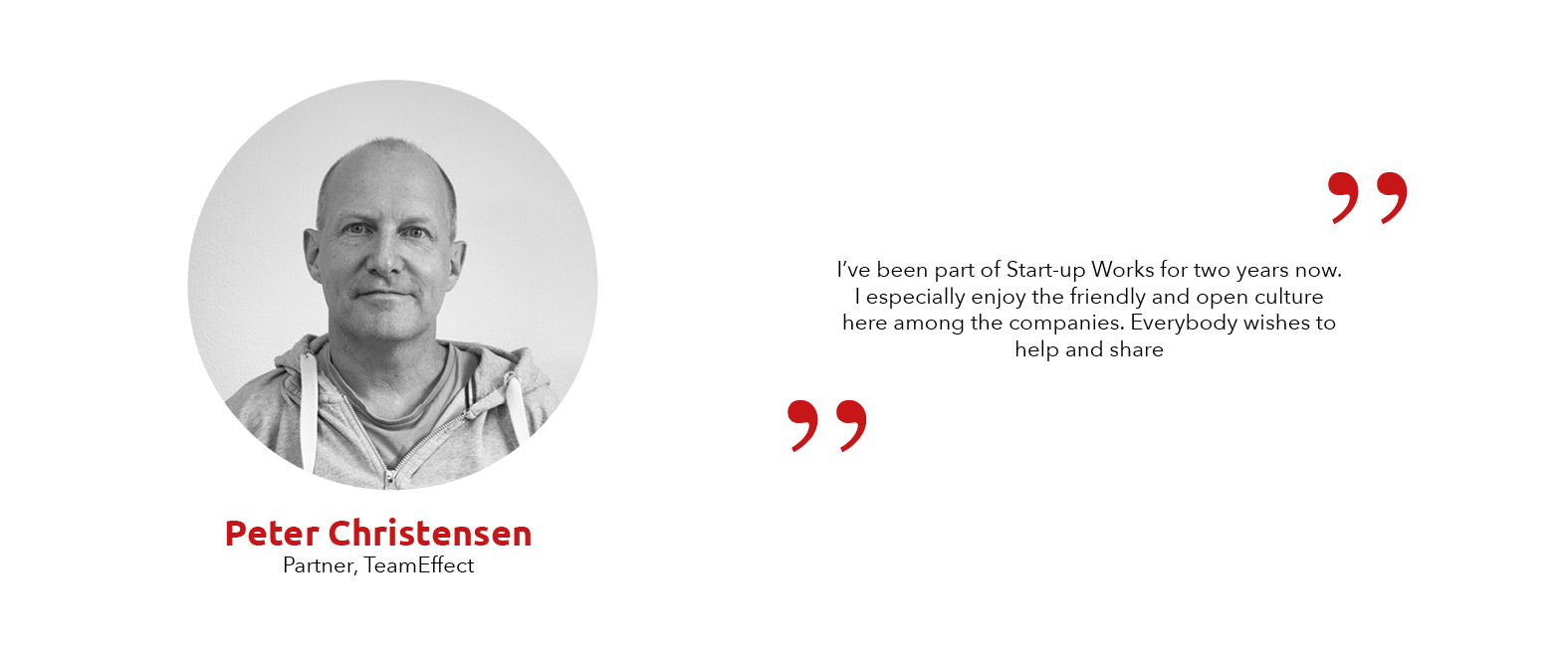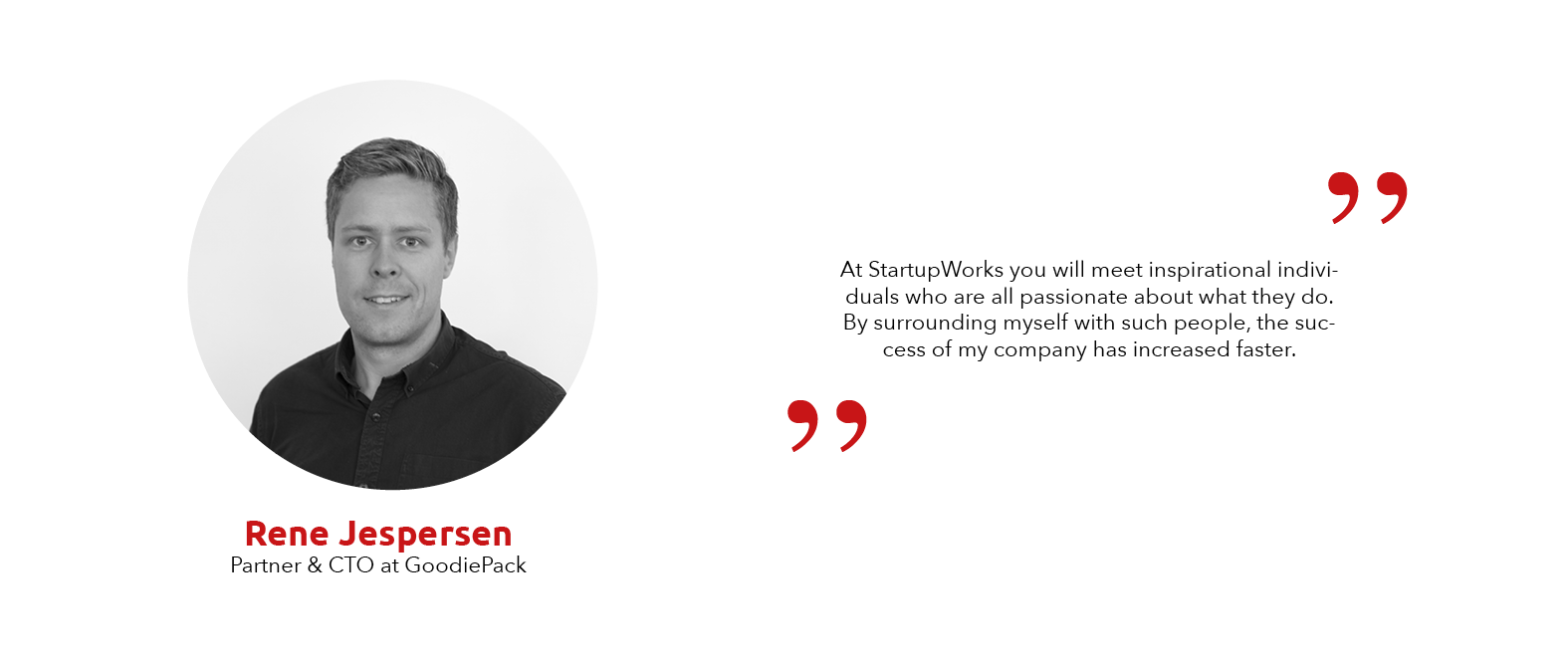 Together we grow
There were number of tech entrepreneurs in northern Jutland, but there were not any co-working space for these like-minded entrepreneurs. We felt that a communal place was missing where people can interact and connect with other, as opposed to working from their home. In 2015 we saw an opportunity to accomplish this.
At startupworks we believe that you start out with joining as an individual "me", but end up becoming part of a greater "we".  The collaboration between our residents creates synergies and it helps each of them to grow their businesses. That is why we believe that Startupworks is the perfect place for you to accelerate your career growth.
Vision

Our vision is to create a community of growing businesses that can share: knowledge, resources, experiences, ideas and motivation, on a daily basis, allowing for an easier and more rapid growth.
Mission 

Our mission is to maintain a community of growth companies in their early phases and collaborate with other partners who work closely with startups.