Doing business in a relaxed ambiance
If you do not have the right working conditions, you lose your motivation to develop your ideas. At StartupWorks, we provide the companies with an environment that can help them turn ideas into reality. Our open office environment invites companies to, on a daily basis, inspire each other through individual knowledge, experiences, ideas and more. At StartupWorks, we have seats for various caliber of tech startups, and there is plenty of opportunity to enlarge your workplace as you expand your business.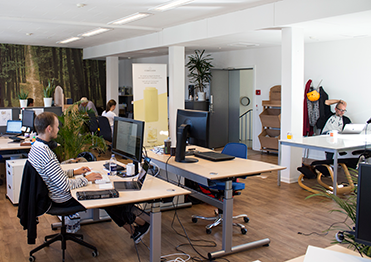 Permanent Office
Need a proper office? Get a permanent office in our building with 24/7 access and your own lock.
Pricing starts at: 4500 DKK/mo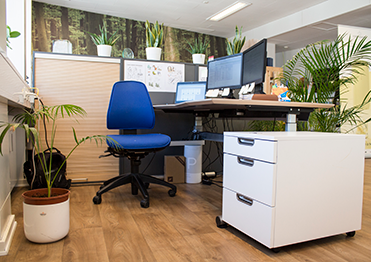 Fixed Desk
Dont need an entire office, but want a fixed spot? Get a fixed desk here in our building, with full access 24/7
Pricing starts at: 2500 DKK/mo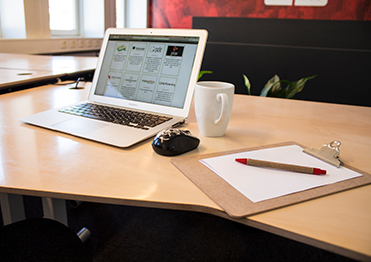 Flex Desk
Get a flex spot here in our office. Access the building in the opening ours and work from one of our available desks.
Pricing starts at: 500 DKK/mo
In addition to the above solutions, we also offer desk space on a daily basis, contact us for more info
Additional Features
We will take care of the rest, while you're growing your business